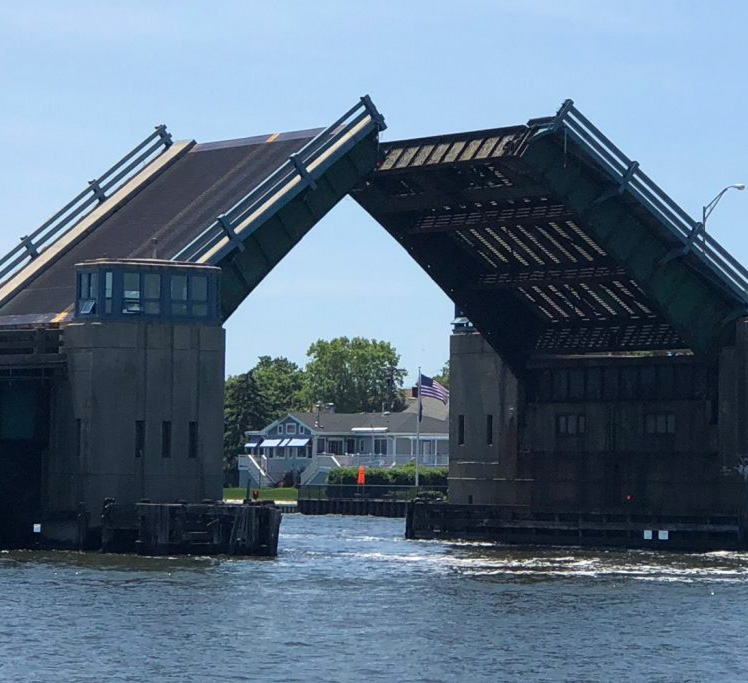 September 30, 2022

Bridge replacement activity is scheduled, weather permitting, for Monday 10/3/22 through Thursday 10/6/22 between 7 a.m. and 5:30 p.m. and for Friday 10/7/22 between 7 a.m. and 3:30 p.m.
Travelers should be aware of the following construction activity:
On the roadways:
The traffic pattern/lane shift on Rumson Road (CR 520) from Ward Avenue to the bridge will continue.
On the Shrewsbury River:
Work activity will continue in the water south of the bridge on both sides of the river.
The navigational channel width has been reduced from 75′ to 65′ – signs have been posted. The reduction is expected to remain in effect until Fall 2023.
The project team appreciates your support and understanding during the construction phase of this important bridge replacement project.